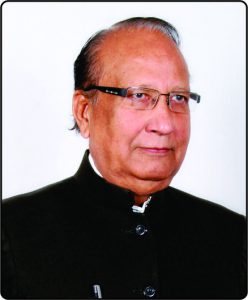 The present times all the students to be multifaceted to increase the prospectus of success and growth in life. At Kumar Builder's Computer Academy (KBCA) and Gundecha Management Academy (GMA), we strive to strike a balance between academic and co-curricular activities to provide our students an opportunity to seek their scholastic, potential and other talents to bring out the best in them. The education at our college is aimed at endowing the students with dexterity to face the challenges of the real world and providing them relevant skills to find solutions to overcome those hurdles and come out as successful persons. We also expect our students to develop a deep sense of humanity, collective growth, and teamwork so that they are able to become global citizens in the true sense. It is said that education is the true alchemy that can bring to India it's next Golden Age. The object of education is to prepare the young to educate themselves throughout their lives. We at KBCA and GMA are making sincere efforts in nurturing the future of our students by preserving this ethos of true learning with the belief that education is not filling a pail but the lightening of the lamp. We will keep on igniting young minds to produce future leaders.
India is undergoing a process of evolution both socially and economically. Rapid globalization and competitive markets make is imperative to align professional education, to effectively meet the dynamics of the corporate challenges. The complexity of the modern business, the demand for professional students with a high level of technical knowledge is fast increasing. In this mind extension and money power era, students should be fully equipped to lay the foundation of a new beginning. Efficient human resources have always been the strength of the evolving India. Where ideas and dreams have consistently contributed to the exploration of the unexplored.
S.P.U. College, a flourishing center of excellence in professional education. Hence we believe in efficiency, quality, and creativity. We invite those aspiring minds who dream and want to leave their marks for future generations to come to be a part of the happy family and explore the new vitae of professional education.
It is my sincere hope that the students shall bring pride to our college and the country.
SHANTI LAL SURANA
Secretary
Falna